Laia's all in one event management platform empowers planners and delights attendees
Live Polls, Feedback and Slido Integration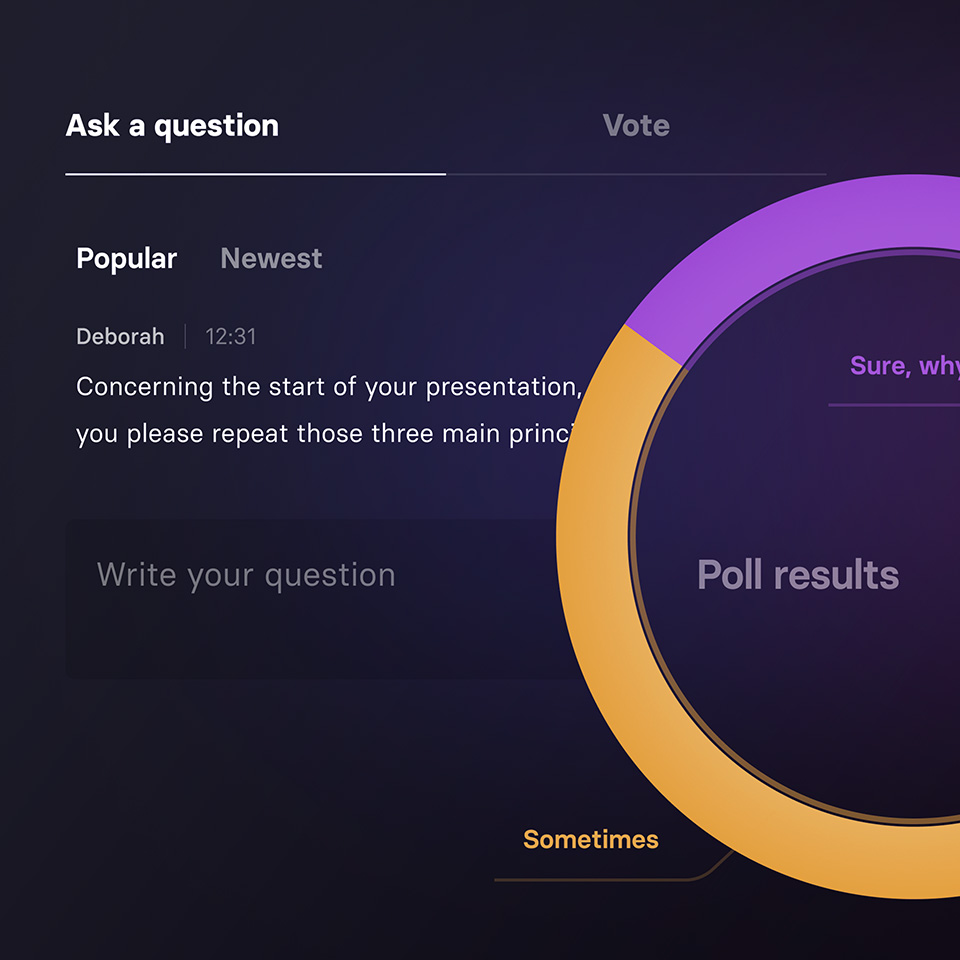 Real Time Polls, Q&A's and Feedback powered by Slido
Empower your audience by letting them express their views via Live polls, Live Q&A sessions with up-voting and live feedback with ratings and comments.
Virtual Claps & live chat!
Cheer on the speakers with a live reaction such as an "applause" or interact via Live Chat for a more personal experience.
Smart Concierge / Virtual Assistant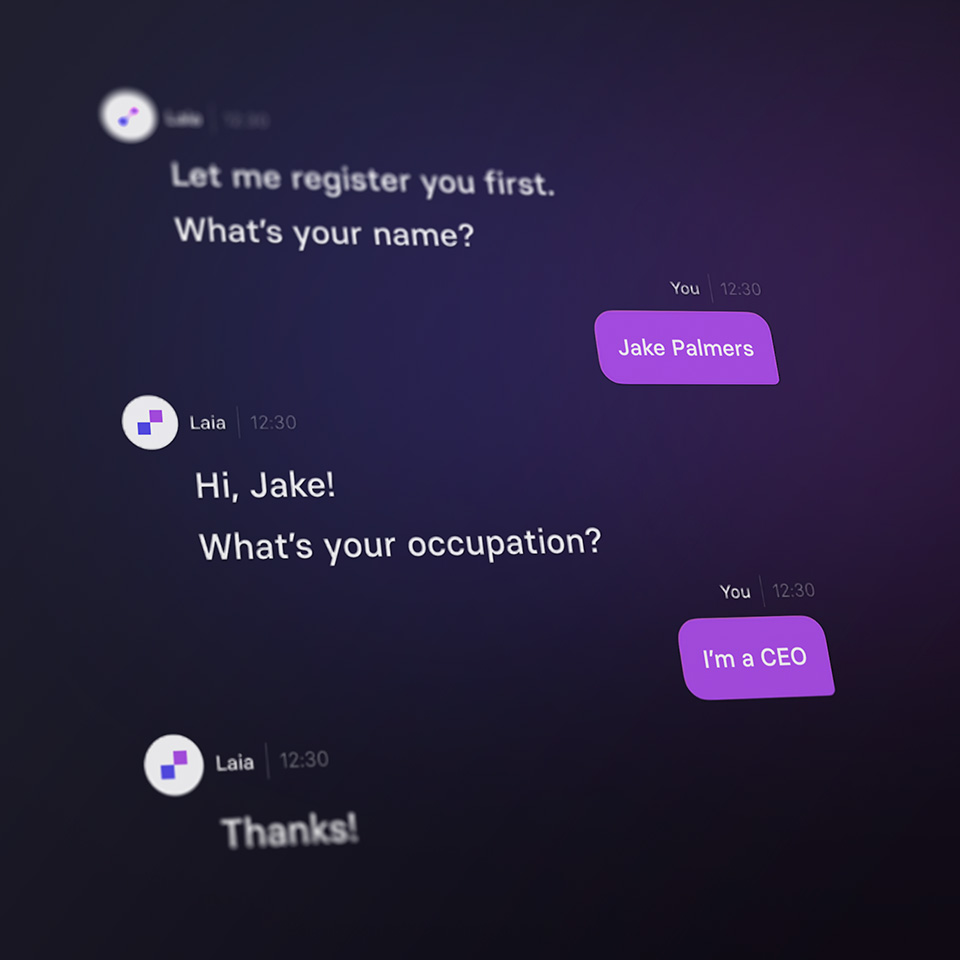 LAIA is also an AI powered chatbot
Hi, I'm Laia. I'm an event chatbot powered by AI and I'm here to make your event experience the best it can be.
Automated Event Support
Laia is a smart personal concierge that can help with registration, answer questions, and provide guidance to make every event a uniquely personal experience.
Trainable for custom Q&A's
Laia can be custom trained to answer most event related topics augmenting support teams' efforts.
Robust Permissions Management
Divide your attendees into groups and assign custom access.
Easily restrict capacity, availability dates, access to sessions, data or content for your event by specifying access permissions based on participant, group or ticket category.
Create your first event with Laia